FAQs: Quality Auto Mall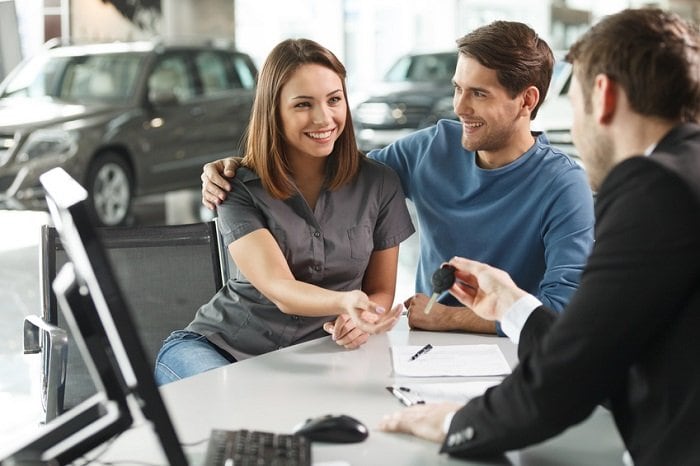 We're here to make sure you get the most out of your experience at Quality Auto Mall. Whether you're shopping for a new Ford truck or need car financing help, we're here to make sure all of your questions are answered. If you need assistance with something you don't see here, please reach out to us online or by phone at 201.935.2400.
Our Inventory
Q: What is the difference between the used and pre-owned certified cars in your inventory?
A: When you're shopping for more options, consider browsing our used or certified pre-owned Ford cars at our Rutherford, NJ Ford dealership. Our used inventory consists of a range of different models and model years. The pre-owned certified cars at our dealership undergo an extensive inspection process and tend to be more lightly used and "like-new" models.
Q: How do I schedule a test drive?
A:  When you're ready to take one of our cars for a spin, feel free to stop by or fill out an online scheduling form with your preferred time and date on our website.
Service & Parts
Q: How frequently should I schedule a service appointment for my car?
A: For routine services like oil checks, we recommend service every 3,000 - 5,000 miles. To learn service recommendations for your specific vehicle, ask one of our experienced technicians. When you need your next service appointment, secure your appointment online or call our Ford service center.
Q: How do I order car parts and accessories at your dealership?
A: We offer a convenient online parts order form through our Ford parts department. You are also always welcome to call or send questions online, or simply visit us!
Finance
Q:  What kind of car financing assistance do you provide?
A: At our finance center in Rutherford, NJ, we offer finance application assistance, tools to help you determine your credit score, as well as a number of lease and finance specials in the Specials section of our website.
Q: How do I find out what my trade-in is worth?
A: Our finance team is happy to help you assess the fair market value for your vehicle. If you'd like an instant quote, feel free to use our online Ford car trade-in tool.
General
Q: Are you open on Sunday?  
A: Our dealership serving Jersey City, NJ is closed on Sunday. We are open for business from 9:00 a.m. to 9:00 p.m. most days through the week. For your convenience, our service department is open at 7:30 a.m. and express service is available starting at 7:00 a.m., Monday through Saturday.
Q: Why should I choose your dealership?
A: We are all things Ford here at Quality Auto Mall. That means we bring our customers top-notch Ford models and service. We're with you from the moment you leave the lot and long after to make sure you're happy with your purchase.